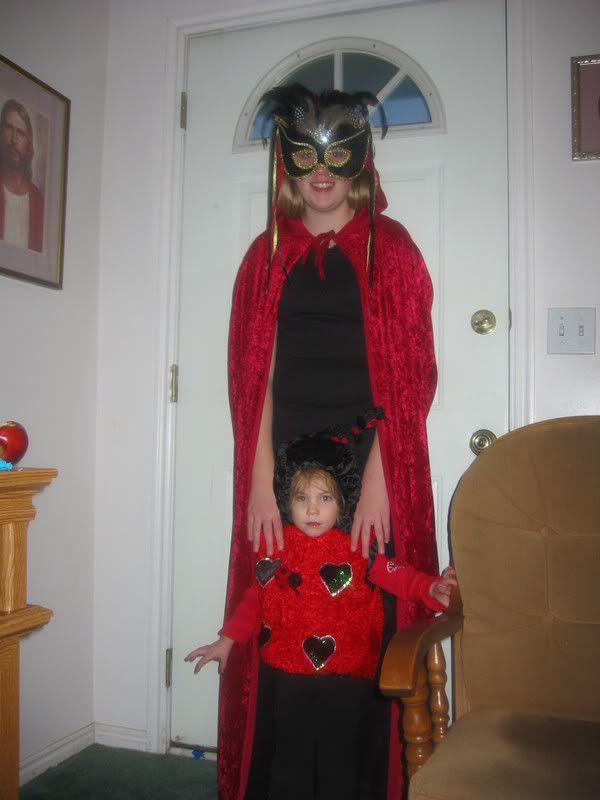 Who are these two cuties?
Why it is a young lady dressed for a masquerade, and a lady bug
Here is another of the Kedra Lady Bug, trying to get a picture of her is fun.
All she wants to do is move!
Here are all my girls, Natasha, Abbie and Kendra
We did not get any of Collin since he was too excited to get to a Halloween party.