Here is Abbie about 2 days old.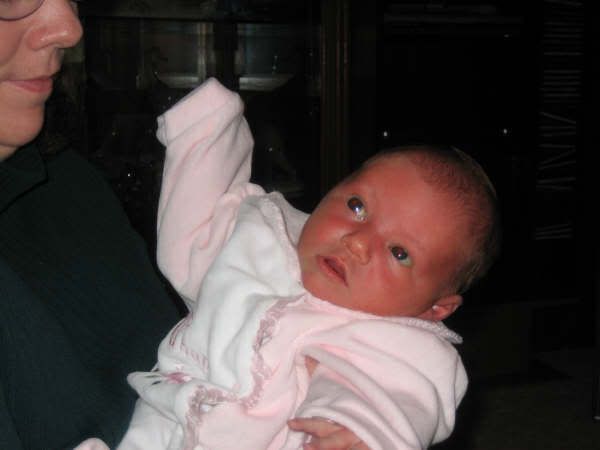 First of all I have to wish a very happy birthday to my little
Abbie
. She turns one year today. It is always so amazing to see how fast time goes by. In just the past few days she is trying to stand, take a couple of steps, and say a few words. So far he first have been, da, da, da, da, Okay, Amen, and Gram. I think you can all figure those out. Here are some of the pictures of her eating her birthday cupcakes. We celebrated her birthday Sunday when her Grandma and Grandpa Robinson were here to visit. So she had both sets of grandparents here. IT was very nice! Here are some pictures of her.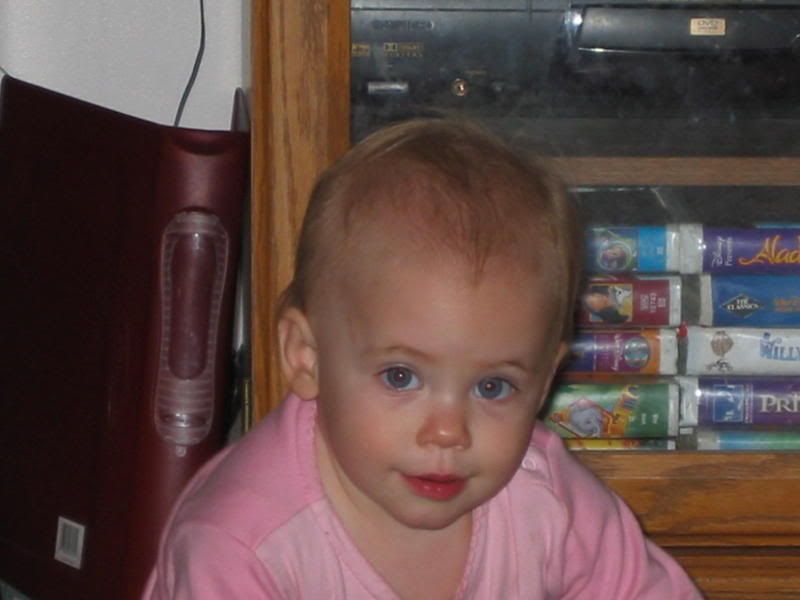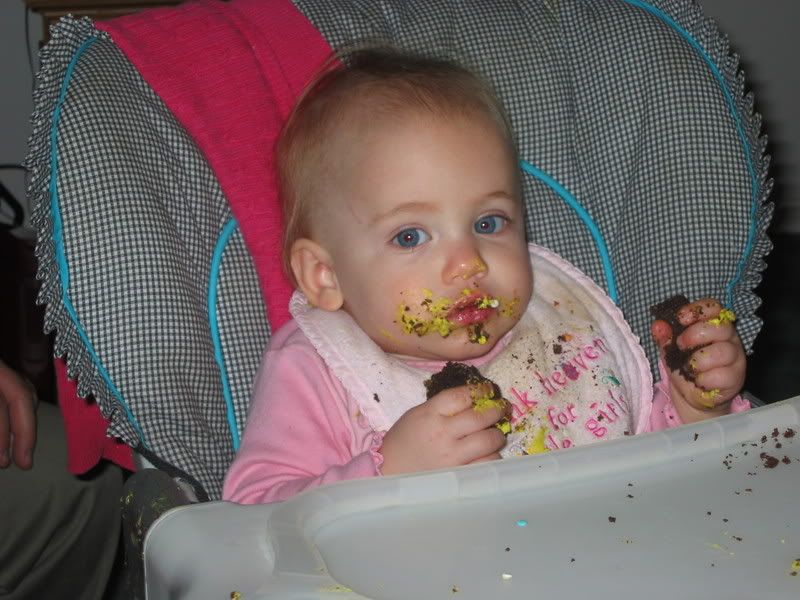 Cake, Yum, Yum. You should have seen her eat it by putting the frosting in her mouth first. As my dad said she knows what part she should eat first!
Next is a Happy Birthday to my sister
Noelie!
Visit her site for a birthday present!
Then a belated Happy Birthday to my Dad. His birthday was yesterday, and yes I called him to wish him a happy birthday.