It is one of those days to brag about my children. At least the two little ones. (sorry the big kids just don't get their picture taken much. I guess I need to remedy that.)
Here is Kendra helping to pick the apricots from our tree. Michael said she was a big help, and worked hard, picking as much as the two older ones combined.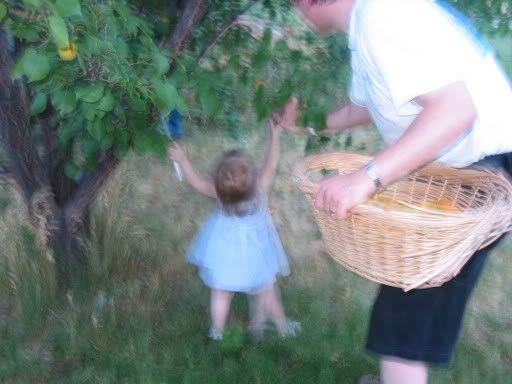 Here are a couple of pictures of Abbie being very cute when we were playing some games as a family. I actually was able to get some big happy faces.